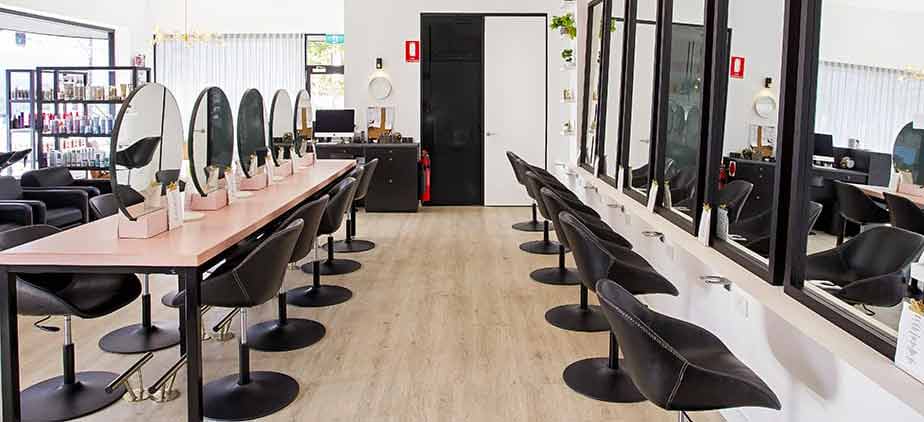 If there's any business that will always have a customer or two whatever the time of day, it's a barber shop or a hair salon. That's because hair always grows. And even with the skill that people acquired during the pandemic which is cutting their own hair, nothing ever really beats a good cut from a good hair salon. 
How to start a hair salon?
A hair salon or more commonly called a beauty salon typically offers haircuts, styling, coloring, and perming or hair re-texturing. But most salons today also offer nail services like manicures, pedicures, and nail extensions. There are also a few who also have basic skin services like eyebrow, lip or chin waxing like a one-stop shop for all your grooming needs. 
In order to have a successful hair salon, the key element is target market. Here we will share with you a few tips to get you started on your planning. 
Location

 
As they say, location is everything especially in business. It's very important to understand the region where you're setting up your hair salon and that includes lots of research on the area – understanding who your customers are, what they need, and how you can best meet those needs. 
Since salons offer different services and you already have a plan in mind, you need to remember that you need to pick a location that suits your target market rather than the other way around. 
It will also be very helpful to look at the prices of real estate housing as well as the median salary of the community or area so you can gauge what is their disposable income (to help you with how you should price your products and services). 
Accessibility
As part of an individual's routine after a couple of months or so, the business best benefits if it's located on a major transport route providing foot traffic that helps in advertising the salon. If your salon is located in a rather quiet part of the community where only a few people pass by, you have to work harder to get your name out there and have people really visit your place. 
Gender
When you say hair salon, 90% of the time people would think that it's a business that caters to women. But men also account for a significant market share and it would benefit the business to appeal to men as well. 
You need to identify if you're targeting women, men, or you want to provide for both. That is because it will greatly affect your staff choices and equipment as well. Tip is to concentrate first on one demographic then build momentum from that. 
Age

 
Basically, if you're targeting a younger demographic then you would have to be updated with the latest trends. Professionals may also demand a different hair style depending on the need of the job and age as well. 
Why set up your hair salon here in Northern VA?
Northern VA is one of the best places to settle in the US. It offers competitive salaries and one of the highest average salaries as well. And for the last 10 years, it also has some of the most sought after real estate and the best amenities as well in any area in the US. Since it's a high-income area, then communities are more likely to be able to afford expensive products and services. 
From Arlington, Alexandria, Ashburn, Fairfax, Falls Church, Loudoun, to Prince William, a hair salon will surely be profitable. 
In terms of gender, females comprise 50.8% of the population while males account for 49.2% so you have a balanced percentage therefore giving you more options. If you'd like to try a unisex salon then you can actually have a larger share of the market. The average here is 38.2 so they're more likely to indulge in simple haircuts and some nail services from time to time. And while the area is largely dominated by whites around 80% of the population, there's about a 20% African-American population as well and most of them have different stylistic needs. 
What we can do for you
As the old adage says, "Location is everything." With us, you will be able to get your properties leased in no time. And for individuals looking for these spaces, you will have no problem looking through all the available spaces. 
For lessors of these spaces here in Northern VA, we aim to provide your property a wider exposure reaching more potential buyers and tenants. Now that more people are turning to types and clicks to search spaces, we're giving you digital visibility. We market your property and also offer services to provide you with the best negotiable deal possible. 
For tenants, our professional real estate listing page provides you available commercial properties for hair salons for rent across Northern VA. We update the information regularly so that you always know the specifics of each listing before you go to visit ones you're interested in. 
Our listings
Through our valuable search tool, it will help you find out all of the helpful things you need to know in order to make an informed decision. By taking time to determine the deal breaks for the type of center you will rent or purchase will help the overall search process go over much more smoothly. Some of the helpful information we provide are:
Physical Location – so you can evaluate for foot traffic and competition
Size of the property – this depends on what your approach is and if you offer services that require additional space
Price – we want you to get the best deal, so being able to compare prices and monthly lease would be very helpful to anyone looking.

 
With our listings, we aim to provide as much information as possible for those interested in renting a hair salon. We have a long list of available listings for you to look through today.
Ultimately, our goal as a comprehensive and professional real estate listing page is to ensure that those that utilize our helpful tool get all of the accurate information possible for hair salons for lease in Northern VA right on our page. We aim to be your one stop shop for finding real estate for rent or for sale in the State of Virginia. 
Start looking at our Hair Salons For Lease in Northern VA!